Open Minded



Praise be to the open minded
Who search for answers
And endeavour to find it
Unrestricted by convention
Not blinkered or blinded
Praise be to the open minded.
Free thinkers open new doors
Doors that have never been opened before
Notable people throughout history
Have changed the world
And unravelled the mystery.
Daring to be different
Thinking out of the box
Scorned radicalised and mocked
By the narrow minded
Conformist blinded
Who do not dare
To dream.



©

Peter Dome
CITY OF LOVE AND ROMANCE
So soft the music
Drifting over the water
Magic filled the air
With gentle humming of guitar and accordion
Touching the minds and hearts
Of couples strolling along the river
So wrapped up in each others love
To them they were the only pair
Stopping to look at the river
Turning gazing into each others eyes
Loves heart shone
No matter how many couples
Two hearts filled with love
Entwining ascending up into the either
Paris The City of Love.



©

Sue White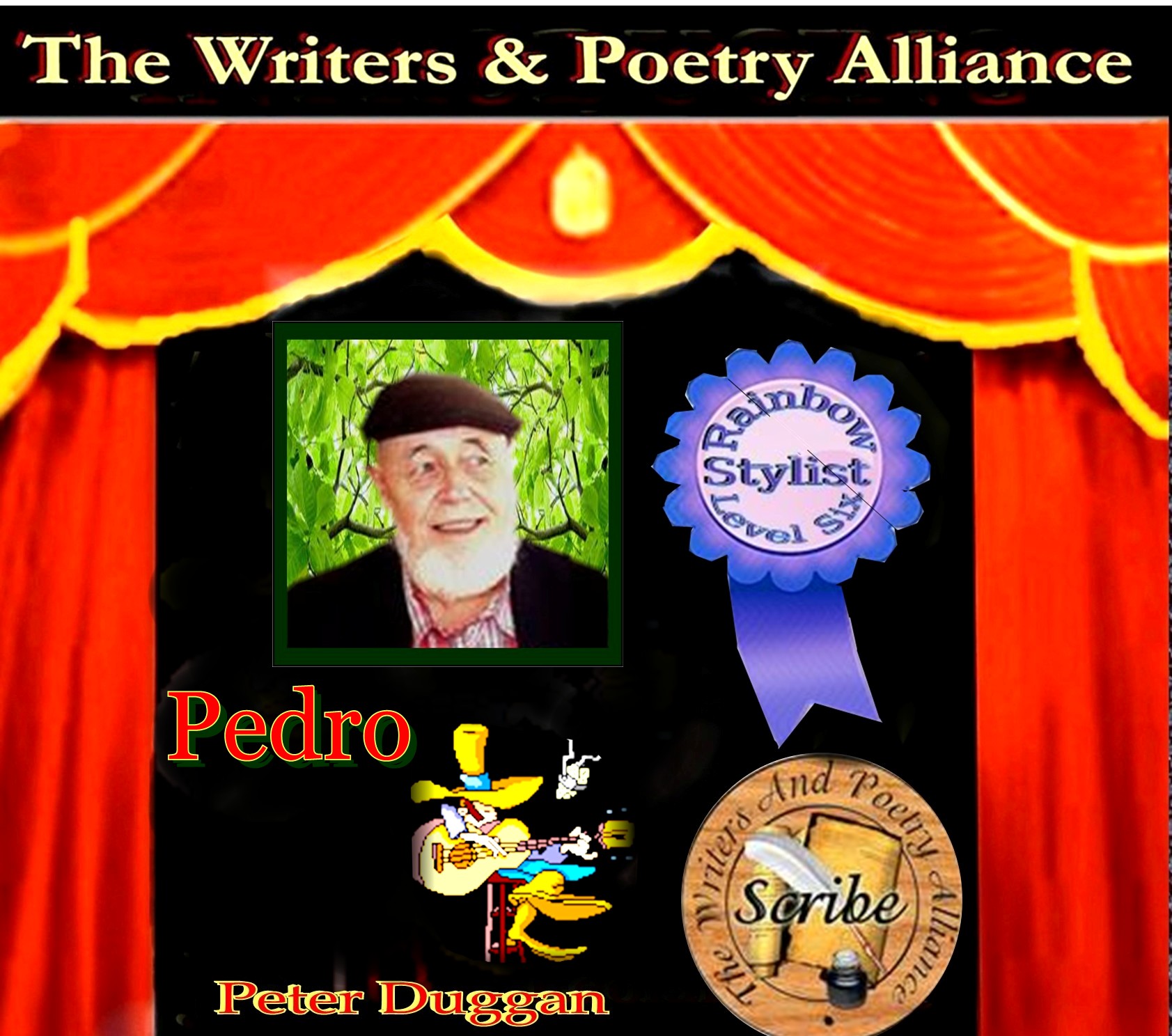 Seven Swallows Flew



One day as I was walking
Seven swallows they were flying in the sky
Two people they were talking
As I heard a kookaburra's, laughing cry
In Heaven I seemed to be
I was really feeling high, I'll not deny
So much joy was filling me



©

Peter Duggan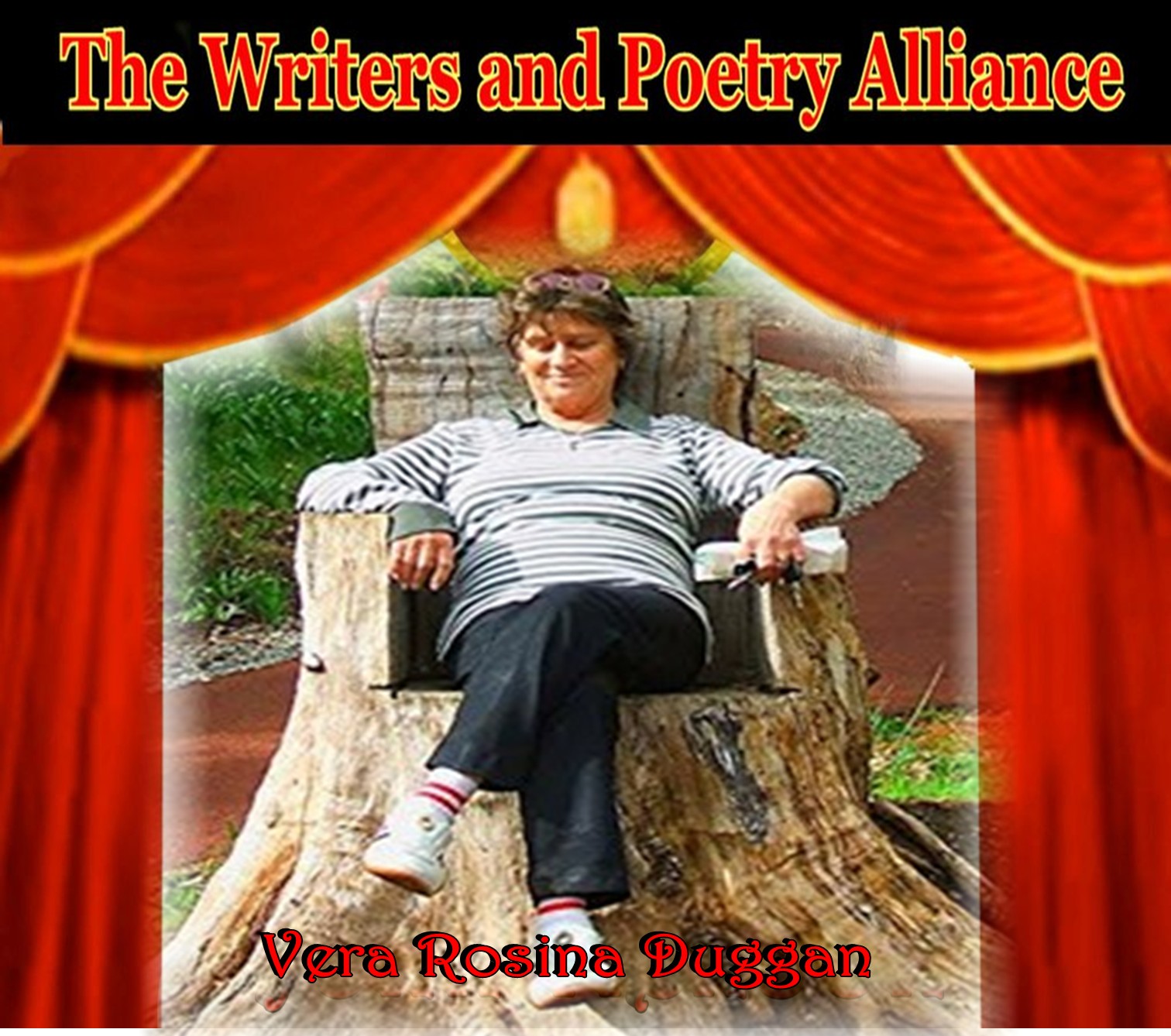 Blind Panic
There was a warning came one day
It said disaster's on its way
An old volcano in the distance
It could erupt in any instance
The molten ash came pouring out
As neighbouring village was in doubt
Folk were running to and fro
It seems they had nowhere to go.
Buildings were cracking one by one
Blocking out the golden sun
This thing did turn our day to night
As everyone was filled with fright
As the Earth did turn to lava
Many prayed to the holy father.



©

Vera Duggan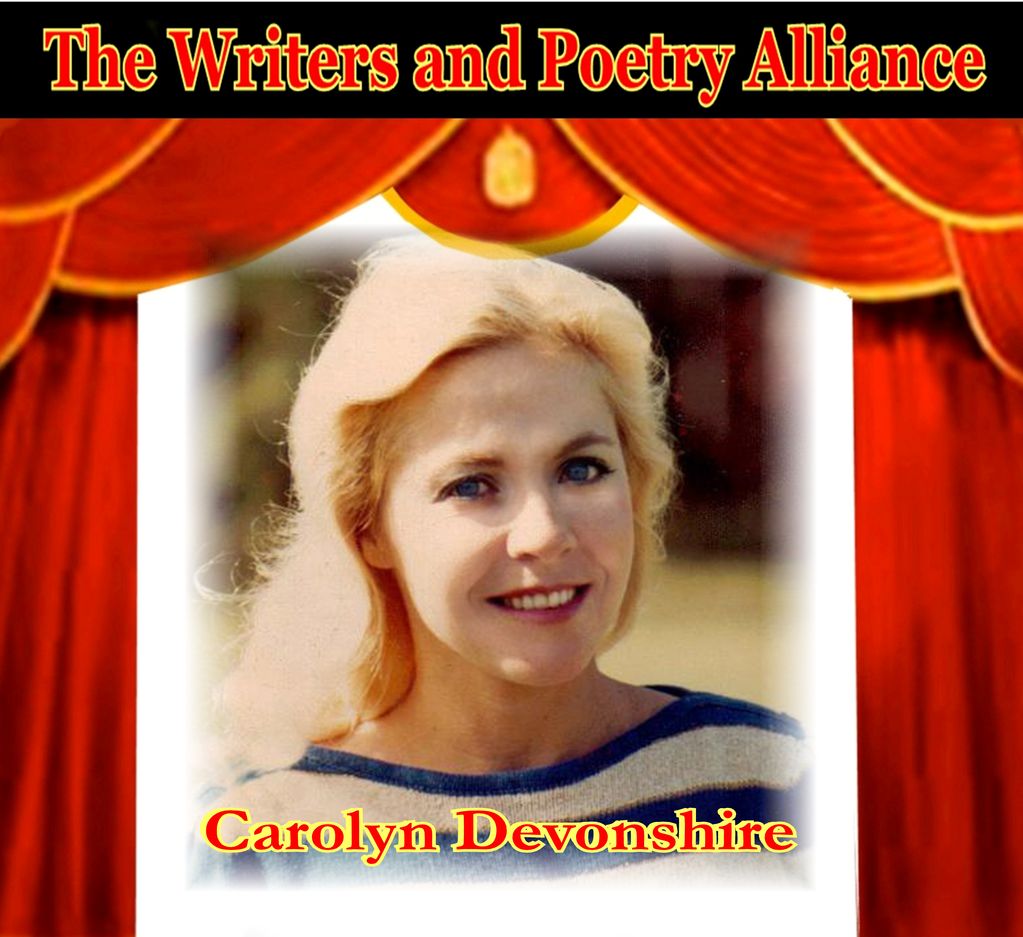 2012 Prophecies
Nostradamus quatrains
Famous Frenchman's foreboding forecasts
History's course, well-charted in rhyme
Startling revelations
Called Hitler "Hister," brothers three – Kennedys
Forewarned the fall of "New City's" twin towers
Dire observations
Verses recently discovered reveal
Civilization's demise, two thousand twelve
Further consternation
Stretching across cold Atlantic waters
Unknown to him, two tribes concur
Hopi, Mayan predictions
The end of time draws near; final years
Proclaimed in calendars, written in sky
Chilling Armageddon
Nuclear war; stars and planets collide
Hellish fury fuels the clash; Earth dies
Sacred retribution
When on the winter solstice, man harkens
To the call of God; Judgment Day arrives
© Carolyn Devonshire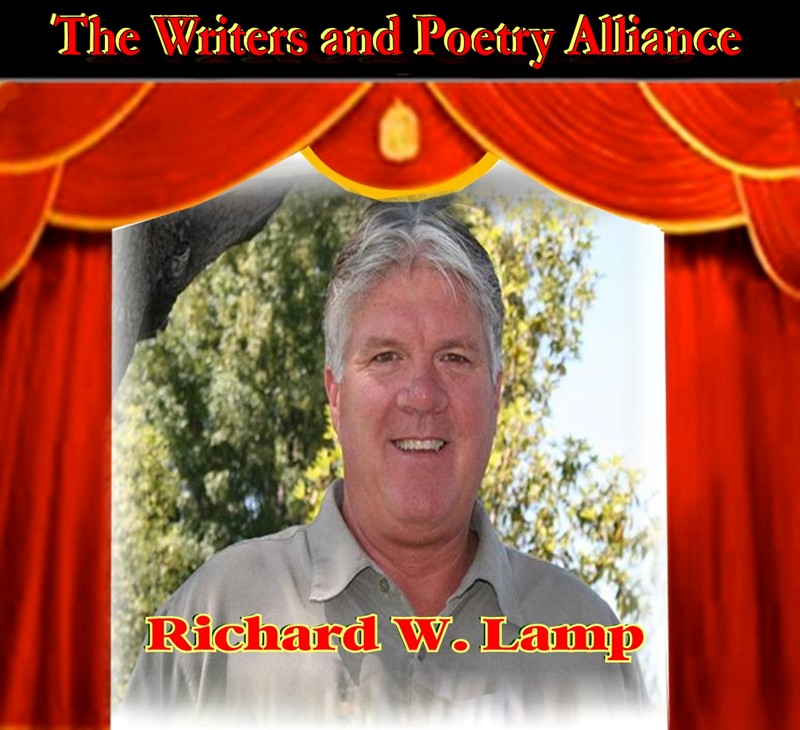 Values, Morals and Honor
Three things I thought I had,
I always thought it was all about me
I was the coolest of the bad.
My father would try to tell me
"Son one of these days you will see,
To live with Morals and Honor
You have to learn some honesty".
I just couldn't see what my old man meant
To me he was rambling all the time,
20 years later and trying to grow up
His words I try to find.
When I think about the words my Dad used to say
No longer do I disagree,
I am sharing these words with my son today
Because his words had set me free.
© Richard W Lamp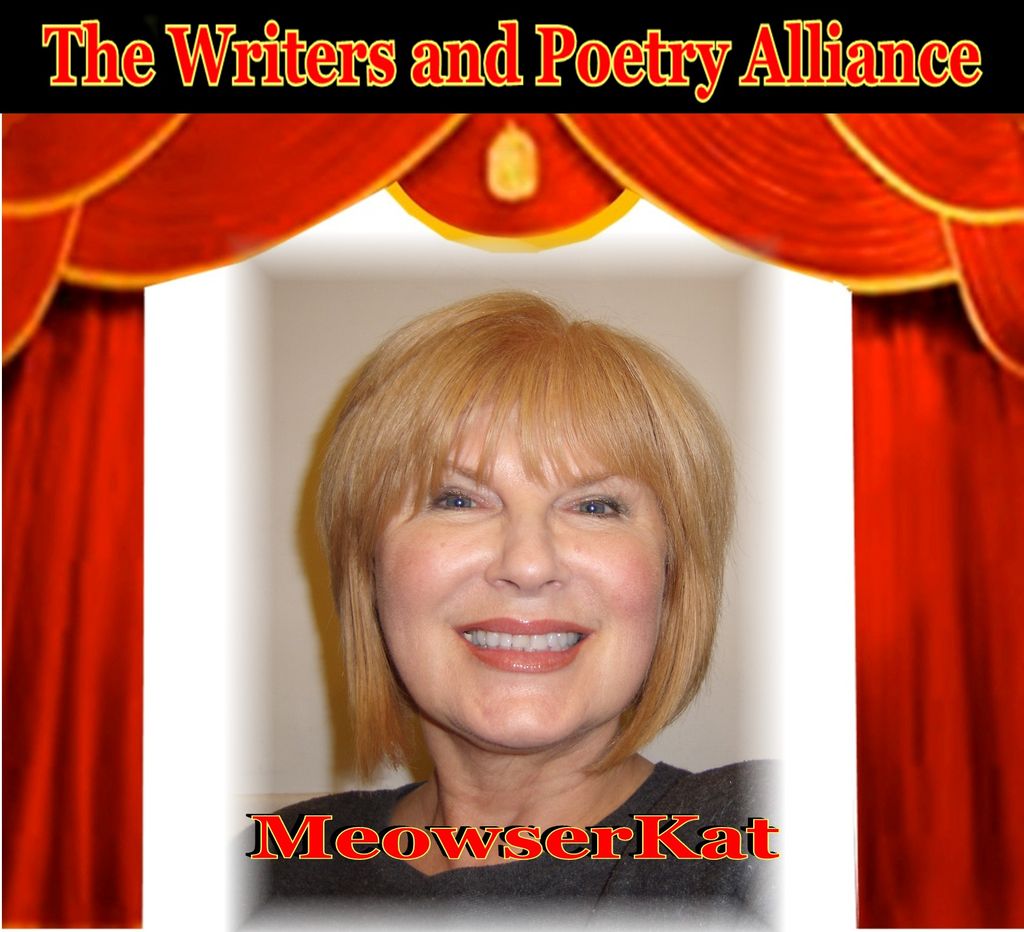 May Love Be the Light that Guides You
May love be the light that guides you,
May hope be your truest friend...
May God always walk beside you,
On faith, may you always depend.
Let honor be your companion,
Let peace settle deep in your soul...
May love be the light that guides you,
May your spirit be forever whole..
May your riches be greater than gold.
© Ruth Thomas


Click Link Below To Visit Next Page Of
More Members With A Favourite Poem...
http://thewritersandpoetryalliance.com/poems4.html