To Show The Quality of Work Submitted At The 'Alliance'
Here With Members Permission We Feature Them With One of Their Own Poems Starting With The Admin Team Followed By Members
In No Particular Order...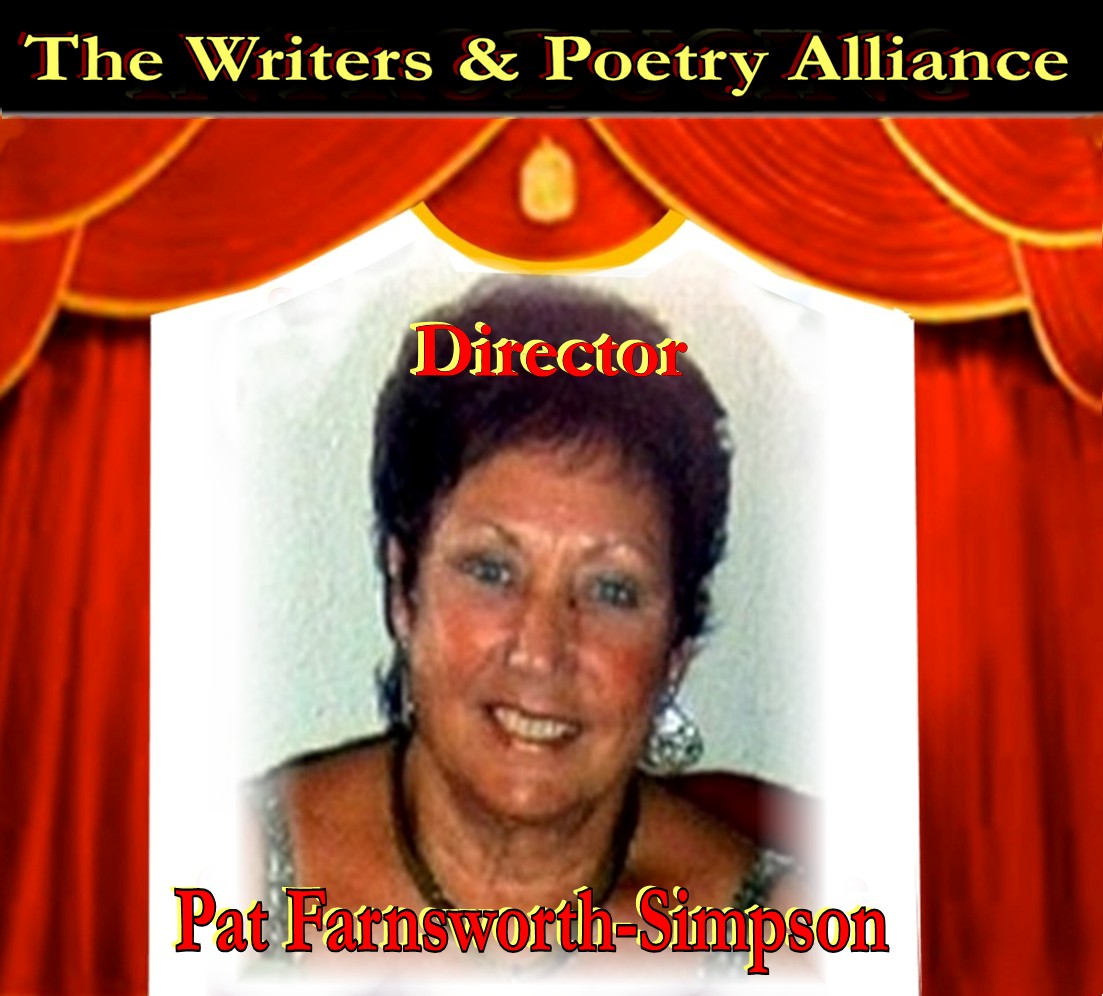 My Crucifix

The crucifix I have above my bed
Looks down on me as I rest my head,
And as I look up into His face above
I hear these words He says with love.
"This body of mine like the one on you
Is just a suitcase for my soul just as yours is for you
And no matter through wear if it may become torn
Battered and bruised just remember its worn,
Only as a suitcase to carry your soul
As you journey through life just to keep it whole.
So if it gets ripped then just be glad
You can stitch it up again using the threads of sad
By doing so you will turn the pain right round
And give it a purpose to keep you sound,
For as you travel on seeing others suffer too
Understanding, compassion will grow in you!
For your Soul travelling within on its journey of life
Will grow by the experience of living strife,
So that at final destination you will happily see
Your suitcase opened to set your Soul free
Free to live forever in peace without doubt
Because God was the one who let you out!"
© Pat Simpson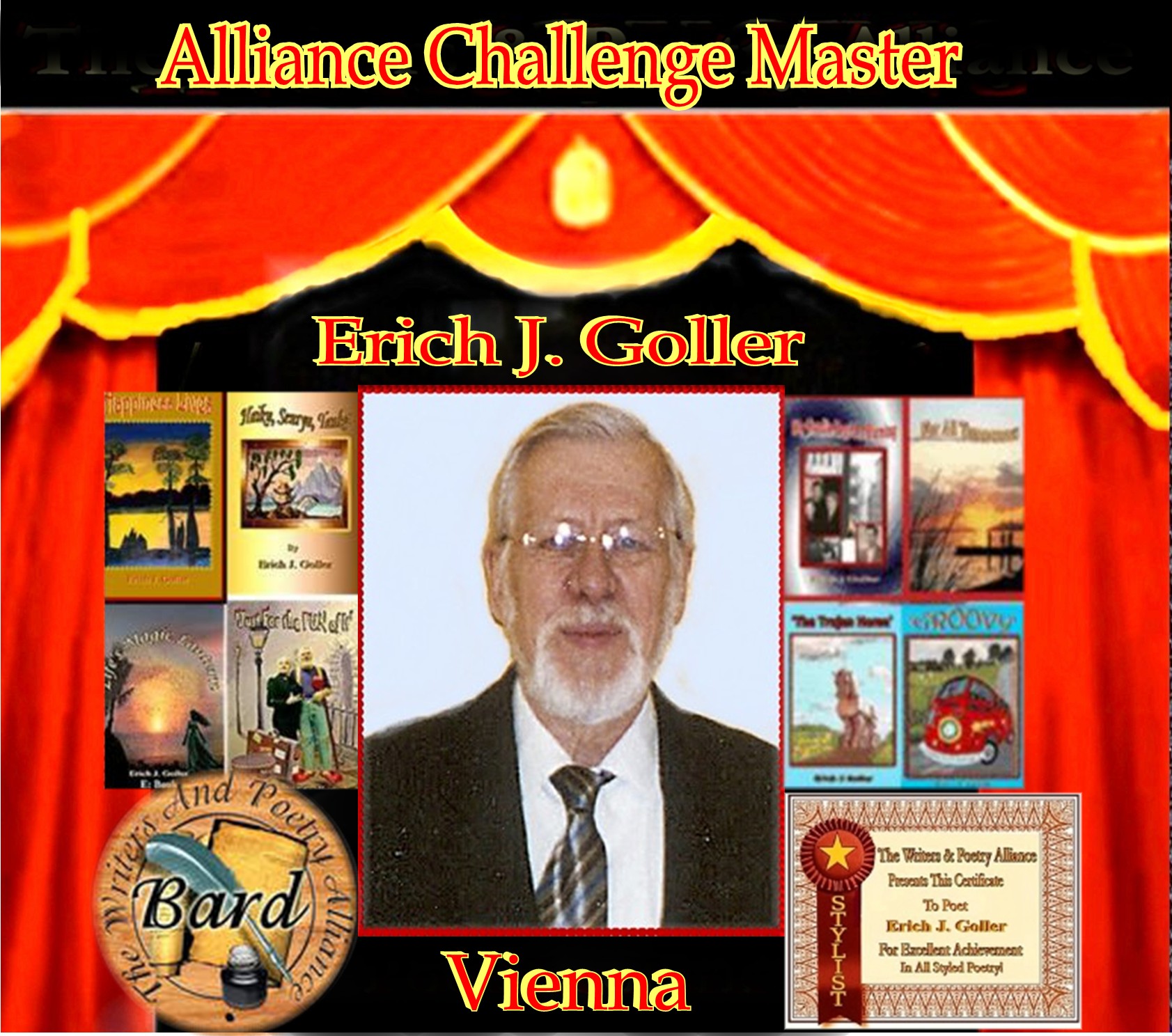 Valentine's Dream Kiss
(Lucky Thirteen)

Life
Moon skies
Jewel night lights
The joyful gateway to heaven

Rejoicing the wonderful time of rainbow memories
With a happy lovers Valentines dream kiss

The joyful gateway to heaven

A romantic indoor sweethearts dinner very dandy
There be flowers and for Desert, candy

The joyful gateway to heaven
Romantic Valentine's delight
Heavenly moon
night

© Erich J. Goller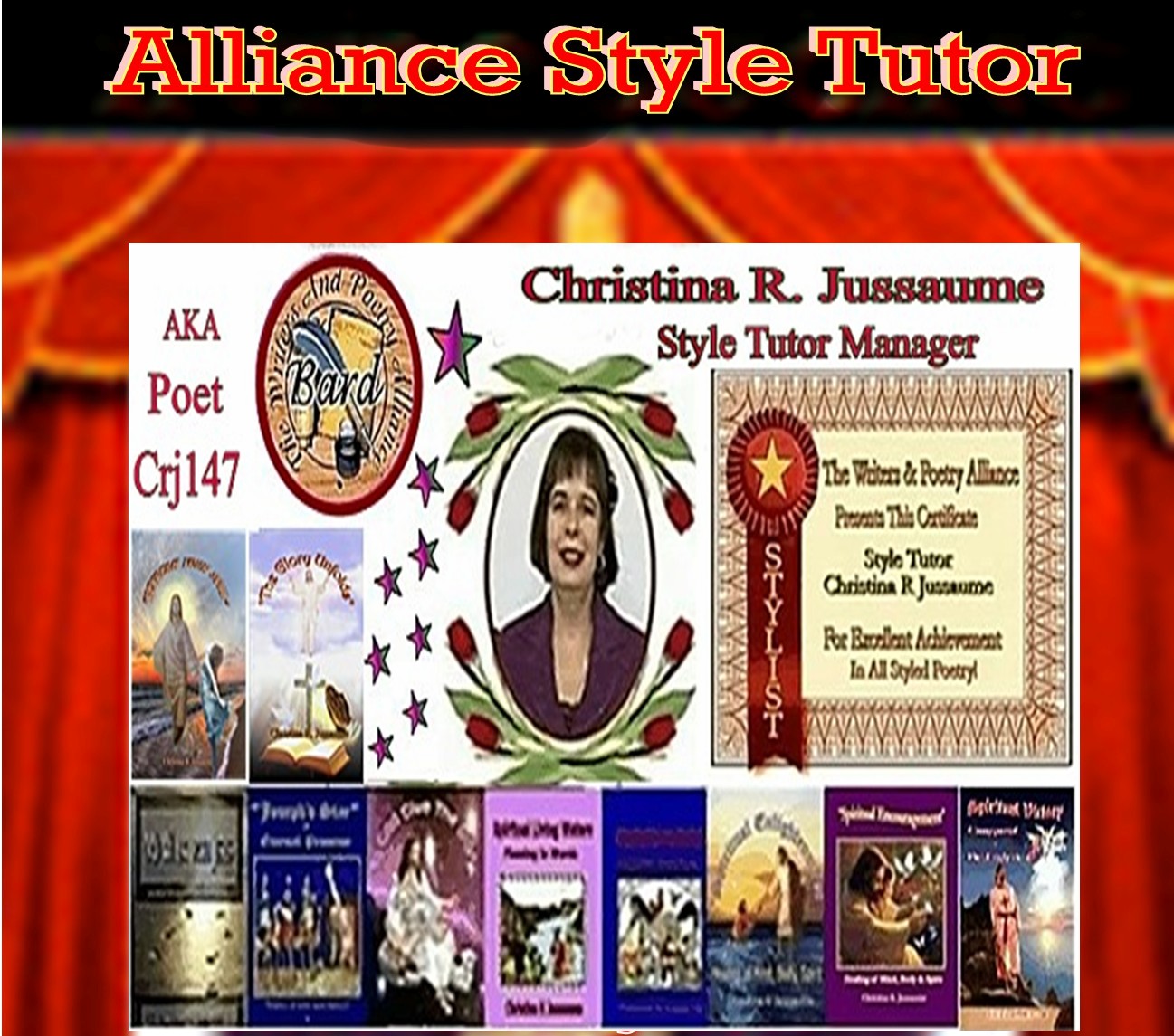 Master is Salvation


Accept within heart***Life will have splendor
God created all things and our foundation
Give life over to Him with total surrender
Believe with faith in heart that you are one of chosen
Faith is precious and we must keep strengthened
Earnestly do pray to God that you will be ambrosian
Keep mind, body and spirit well and life's lengthened
Focus on God's kingdom and don't worry of earth
Try to blot out hardships seen and try to sow seed
Try to keep joy in your heart and always use mirth
A small act of kindness can be a good deed
Feel His spirit within your being
Never doubt Almighty's power
Great life He's guaranteeing
He sends rain shower
Believe in Him
Do heed His call
Not dim
All
© Christina R Jussaume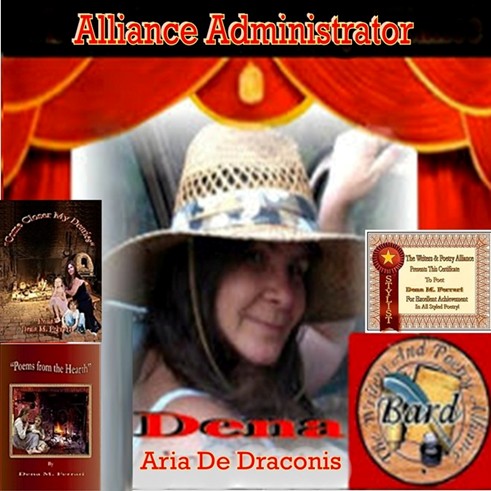 Here we are, from all over the world
From all over the world we come to write
We come to write for each boy and girl
For each boy and girl we excite.
We excite the words on paper
On paper we put our thoughts.
Our thoughts are there for all to see
For all to see for an eternity.
For an eternity our poems ring true
Our poems ring true for me and you
For me and you the Alliance will be
The Alliance will be a special place
A special place writer's gather with glee
Gather with glee...and come join me!
© Dena M Ferrari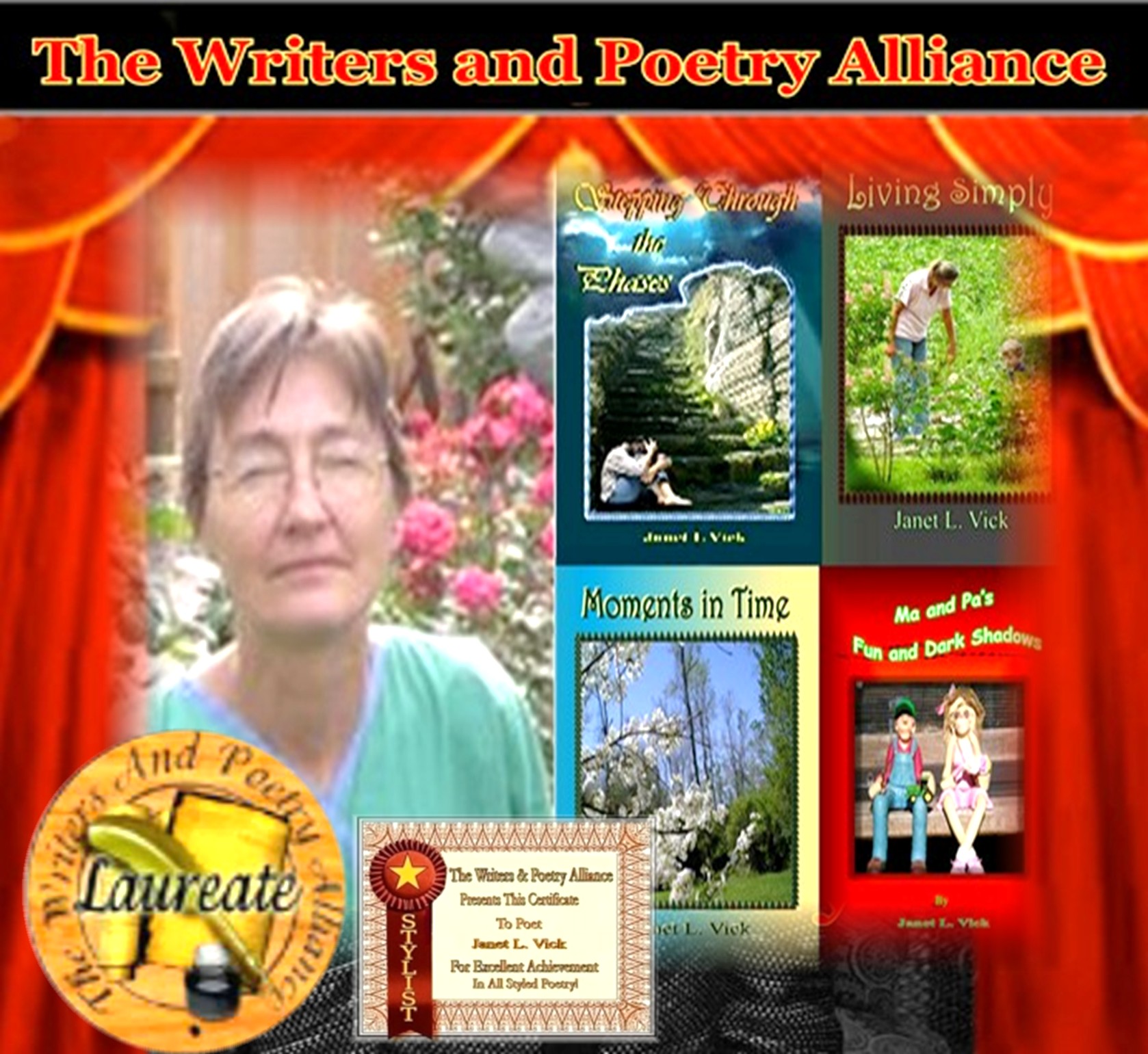 The Raft
Bobbing on the ocean in my tiny little raft
caused nausea in my reason, know I must be daft.
Whatever prompted dreams for this fool to follow
must love to hear the scrams as waves crash and wallow.
The problem with screaming... salt water fill the lungs,
coughing up your innards is worse than being stung.
Rescue! I'm drowning, I'm falling in the sea...
Stand up stupid! Look! It's only two feet... You see?
Janet Vick
*Thanks to my brother for the memory of youth....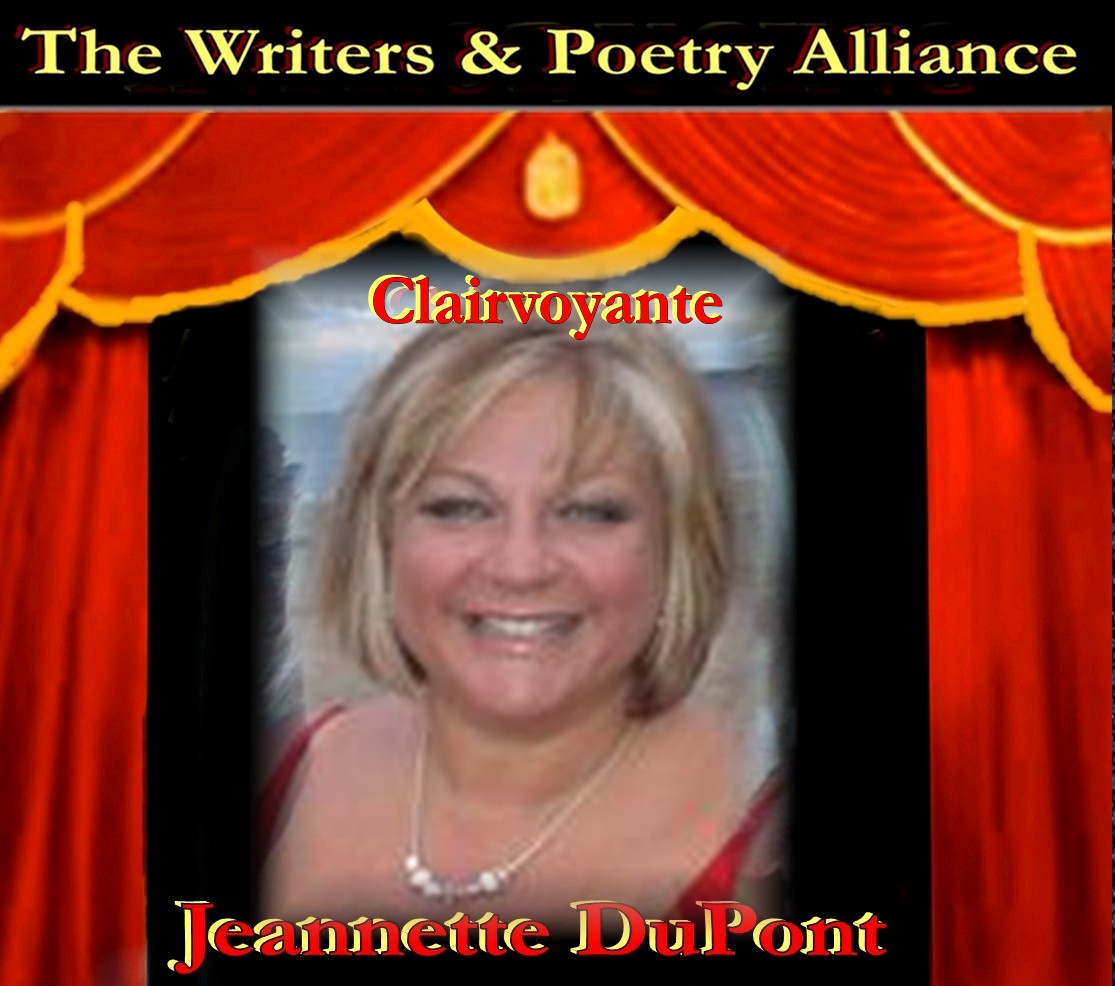 'ETERNAL LOVE'

You heard and came to answer my prayer
And raise me up from my lonely despair
Your eyes like gleaming diamonds shone
And suddenly all my fears were gone
Hands waved welcome, lips smiled love
Spirits danced with a joy understood.

A soaring future hope like eagles flying
A thousand years and more defying
For neither time nor fortune could deny
The eternal need of a hearts desperate cry
Upon a promise once sworn to keep
For two splintered souls to be complete

United now beneath summer skies
Hand in hand with rings we tie
And vow to bind our beings together
Blending our fibres with love forever
So never more wretchedly wandering
Lost, afraid or emotionally crumbling

Nor seeking solace in foreign hearts
Feigning contentment to act the part
Instead with pleasures ever unfolding
We pledge our destiny to each other holding
For as one we two will live forever
Our spirits fused to be severed never
© Moonbird


Hearts Domain
Come to me for now my love
Enter my heart's domain
Walk with me in dreams my love
And for a while remain
Cherish things that were my love
Under a moonlit sky
Do not grieve for me my love
I would not see thee cry

I will wait for thee my love
Down the span of ages
And I will write my words of love
In life's eternal pages
And as I take my leave my love
I'll utter no goodbyes
Until we meet again my love

For true love never dies.
© John W. Henson
Believe it and achieve it,
Look at it and go for it.
Heads up Shoulders back,
Eyes open Reach for it.
Motivation high
Aspiration toward the sky
Inspiration never dies.
Barriers down Ceilings crashed.
Mountains moved
Not going back.
Heading for the top
Rise up from the dust
All of God's people
Who have been crushed
Because your time has come!
© Joseph S. Spence, Sr.
I AM HANDING YOU MY HEART
I am handing you my heart. please don't rip it apart.
Handle it with care, all my loves in there.
Give you it is control, I trust you, "You know?"
Take the strings in your hands now your wishes are my commands
It may skip a beat or two, that's because of you.
Never return it to me. if you do shattered it will be.
Please take good care of it, the love in it will never quit.
My heart now belongs to you. it will my whole life through.
Each chamber is full, of the only love I know.
Over time it may wear out but the love won't without doubt.
So never return it to me, keep it until eternity.
Yes! I am handing you my heart,
it has been owned by you
Right from the very start.
© Michael L. Schuh
(Sadly Michael Passed Away)
God Bless You Mike44