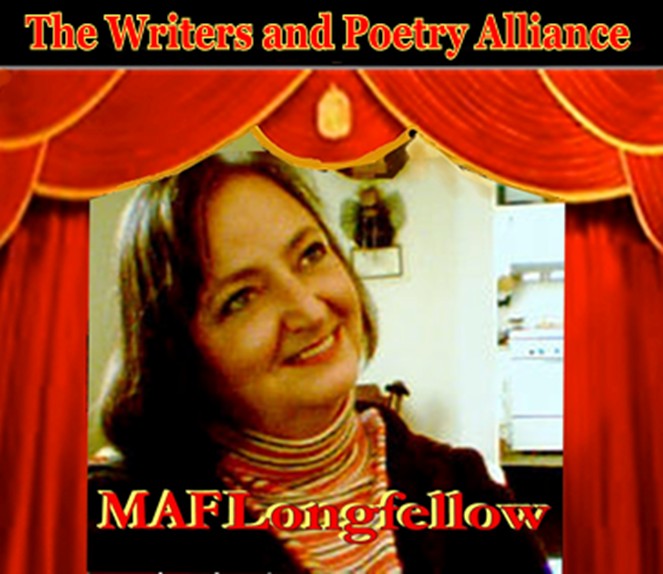 JUST HOLD MY HAND

IN YOUR TIME OF SUCH DESPAIR.

YOU SHOULD KNOW I REALLY CARE.

WHEN YOU THINK YOU CAN'T GO ON.

JUST HOLD MY HAND,

FROM DUSK TO DAWN.

I HAVE YOUR LOVED ONE

SAFE AND SOUND.

THE ANGELS GATHERED ALL AROUND.

THEY PATCHED HER UP AND GAVE HER

~~WINGS~~

AND NOW CAN REST AND FLY AND SING.

UNTIL IT'S TIME FOR YOU TO SEE.

WALK BY FAITH AND JUST BELIEVE.

YOU'RE BEING GUARDED DAY BY DAY.

SHE'LL SEND ANGELS

TO SHOW THE WAY.

JUST HOLD MY HAND

FROM DUSK TO DAWN.

I HAVE YOUR LOVED ONE .

SHE'S SAFELY HOME.~~Jesus~~~

© MAFLongfellow
My Prayer (Monotetra)

I meditate and hope you come
There's chaos and folks in pain numb
If you don't, what of us become
there's so much glum, there's so much glum.

I just know that you're very near
And with you I should show no fear
You're always there to dry my tears
You give me cheer, you give me cheer.

I have faith you hear my prayer
Help me each day in my affairs
Oh Lord, forgive me when I err
And show you care, and show you care.

Christ is our savior and God's son
He loves us like no one has done
And on the cross He always won
Kingdom begun, Kingdom begun.
© Dorian Petersen Potter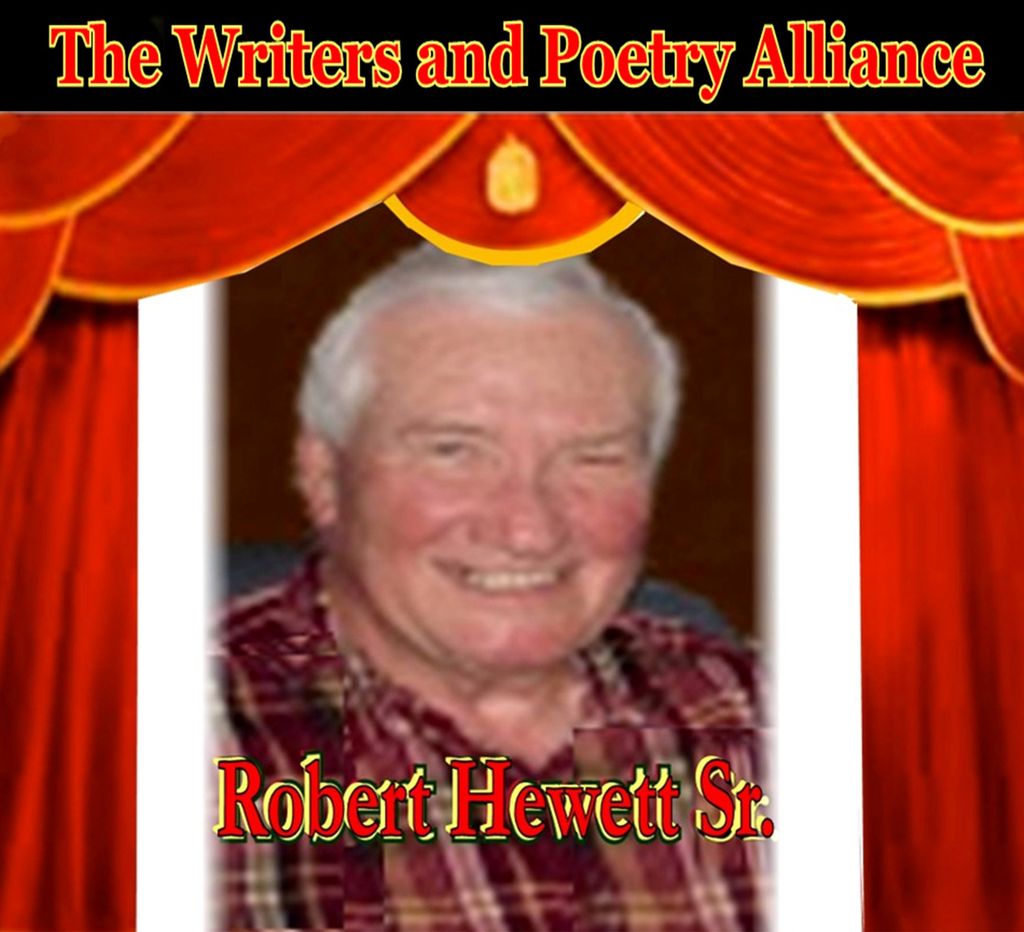 MY FATHERS' SONGS
Out they came each Sunday Morning wearing their Sunday best,
Miz Molly, Brer Rabbit, Brother Squirrel and all the rest.
Exchanging greetings and wishing each other a good day,
Bringing the Hurley Woods alive with adventure their way.
Brer Rabbit and Miz Molly reigned as Crown Prince and Princess
Admired by animals, birds and bees and loved with no fences.
But the farmer's garden, guarded by that mean old Rover,
led Brer Rabbit to take great risk making his way over.
War between these two created adventure in many ways.
Brer Rabbit always won the race and lived a few more days.
Each night these simple stories played out as I fell to sleep,
Good always won out, no ending, the characters mine to keep.
Other times, my father gave us music with a real beat,
On a juice harp, harmonica, or fiddle. it was all neat.
De Doop Da Doop Da, Diddy um ah Dooda was the start.
The Arkansas Traveler made his way in his red cart
Seeing a farmer in a field the peddler stops to wait.
Waving at the farmer, he smiled broad and leaned on the gate.
"How far is it to Little Rock?" drummer asked the farmer.
The farmer always replied in his true country armor;
"I don't rightly know, but there's a Big One just down the road."
Jack of Diamonds, Pretty Red Wing, and more, all shared the load.
Each song told a story, I always wanted another.
I grew up loving these stories and songs of my Father.

©
Robert Hewett Sr.


A Heart Full Of Love
A heart full of love and sometimes it was bruised
A few times it was even broken.....
If you can just turn and walk away and feel there's nothing
More you need to say and you do not feel a tearing in your heart.
If you can so easily forget about me and all the things
I tried to be, then I guess there was really no reason for you to stay.
It hurts to see you walk away for admit it or not, you were an
Important part of my life.
The time we shared will forever be a part of me
So even though I realize that it was never meant to be....still...it hurts
Watching you walk out of my life does not make me bitter or cynical
About love, but rather makes me realize that if I wanted so much to be
With the wrong person, how beautiful it will be when the
Right one comes along
Maybe you are not out there and I've been
Been waiting my life in vain
Maybe you are illusions and shadows only in my mind
I reach in the night for arms full of vaporous ghosts
That are not really there.......but just maybe...
.
© Rochelle E Fischer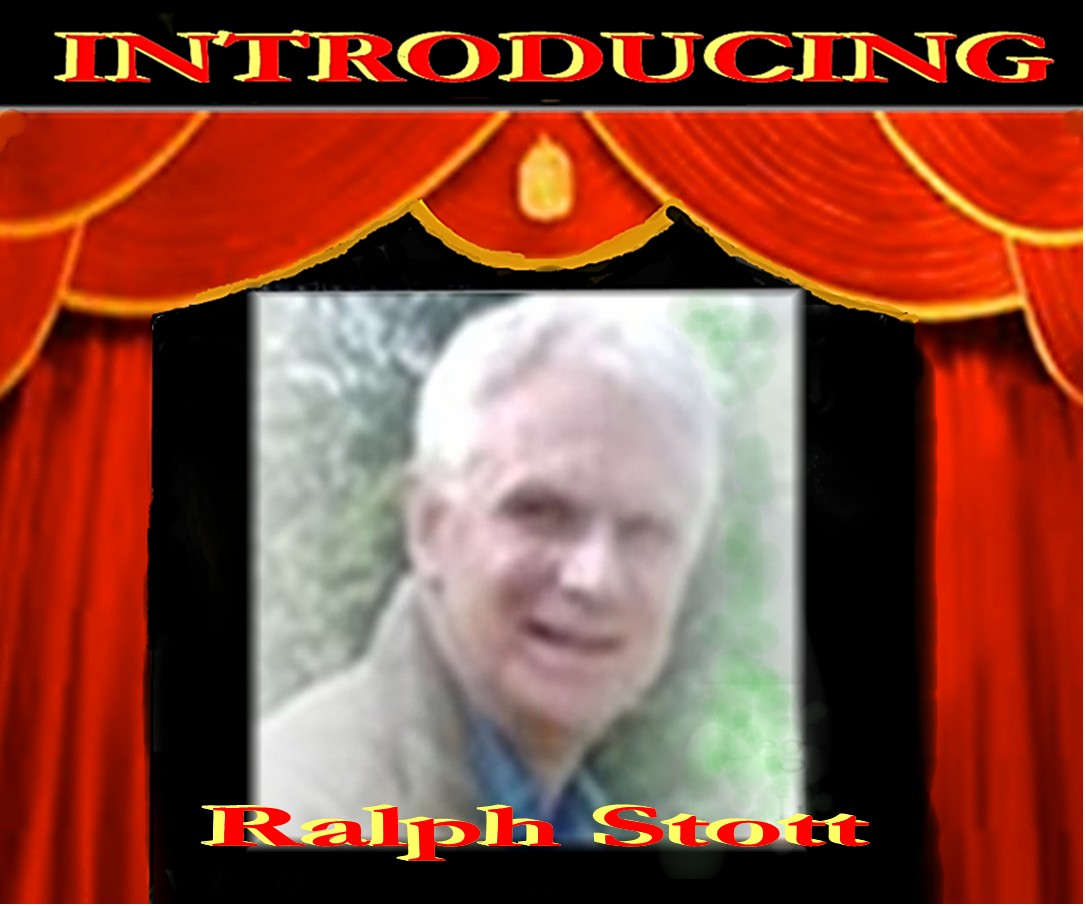 Don't You Know
Do you know the church,
The place where you and I worship?
Yes!
Do you know the church hall,
Past the rectory and through the side wall?
Yes!
(Over the road and through the gate;
The place where the mums and dads always wait).
Yes!
Do you know the office across the aisle,
The one with the papers and all the files?
Yes!
Do you know the lady there,
With the spectacles and darkish hair?
Well?
Well and this is really great.
She know sombody who owns a snake!
Some years ago, our neighbours little boy told me a story!
©
Ralph Stott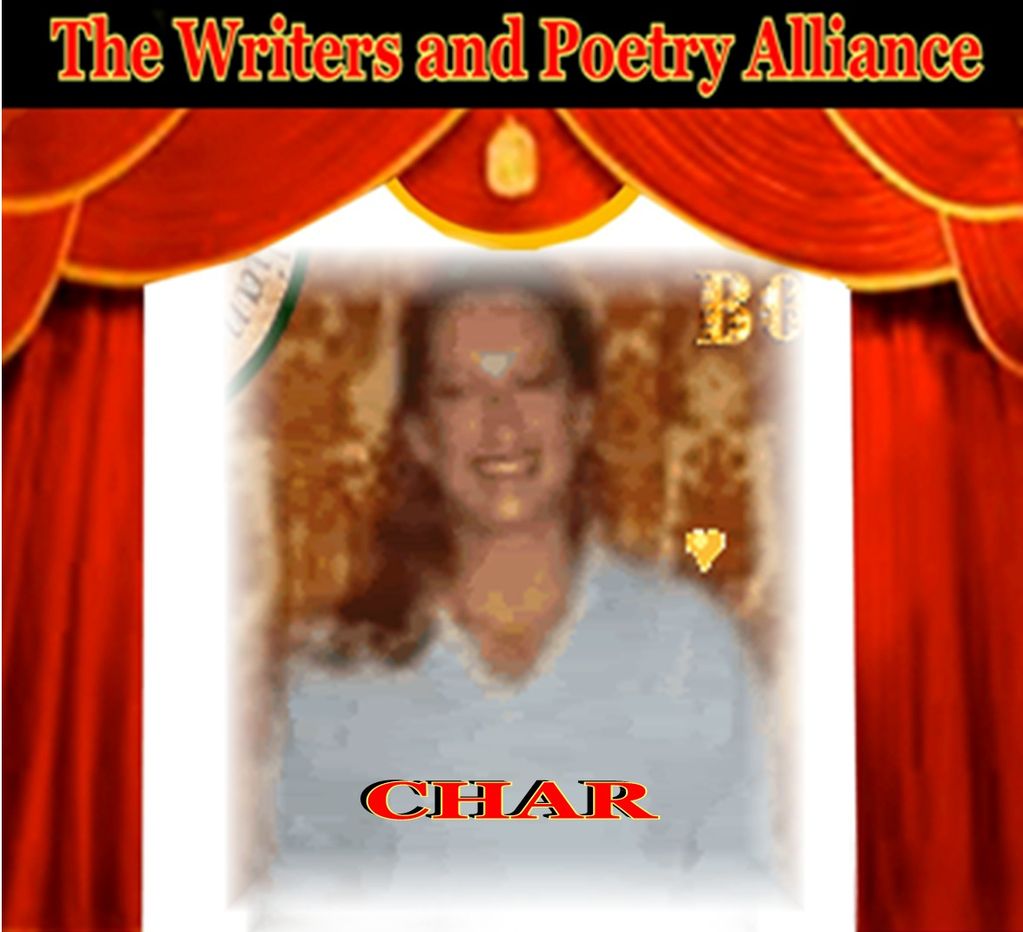 SUMMER BLUSH


Lay me down and gently lead,
nestled deep in vibrant green...
as the poppies bend, then bleed,
o'er a love so chaste and clean.

Bright the sun, with envy sighs,
peeping through the trees so proud;
blushes soft, then turns his eyes,
hides his face behind a cloud.

Butterflies commence to dance,
kiss each poppy with such ease;
flushed with nectar's fleeting trance,
drift away on open breeze.

Songbirds beaming from the boughs,
sing in utter ecstacy;
view the seal of lover's vows,
sown in summer's finery.
© Char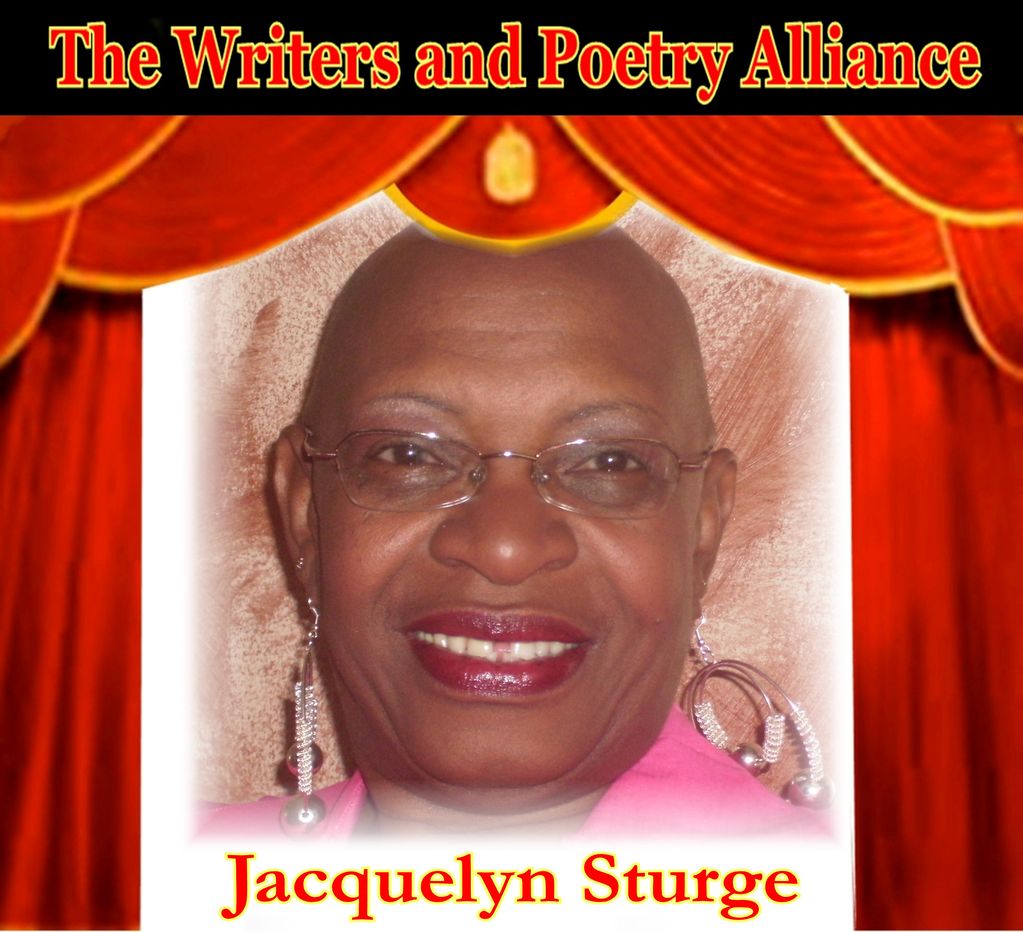 CAN YOU PRAISE HIM WHEN THINGS GO WRONG?

It's Easy To Praise, When you get that raise,
Can you praise when things go wrong?
You just lost your car
,
Your job is real far,
How will you sing a Praise song?

You never get sick,You praise God so quick,
Can you praise when things go wrong?
A lump you just found, Don't like how that sound,
Instead of praise, there's a frown.

Your son made the squad, Give Glory to God,
Can you praise when things go wrong?
No food for the kids,Husband on the skids,
All you can ask "God, how long?"

Your bills are all paid, So praise is relayed,
Can you praise when things go wrong?
You just got laid off,You're down with the cough,
This time your Faith is not strong.

For God's Creation, Christ brought Salvation,
We can praise when things go wrong,
It just comes to pass, Problems never last
We know to whom we belong.
© Jacquelyn Sturge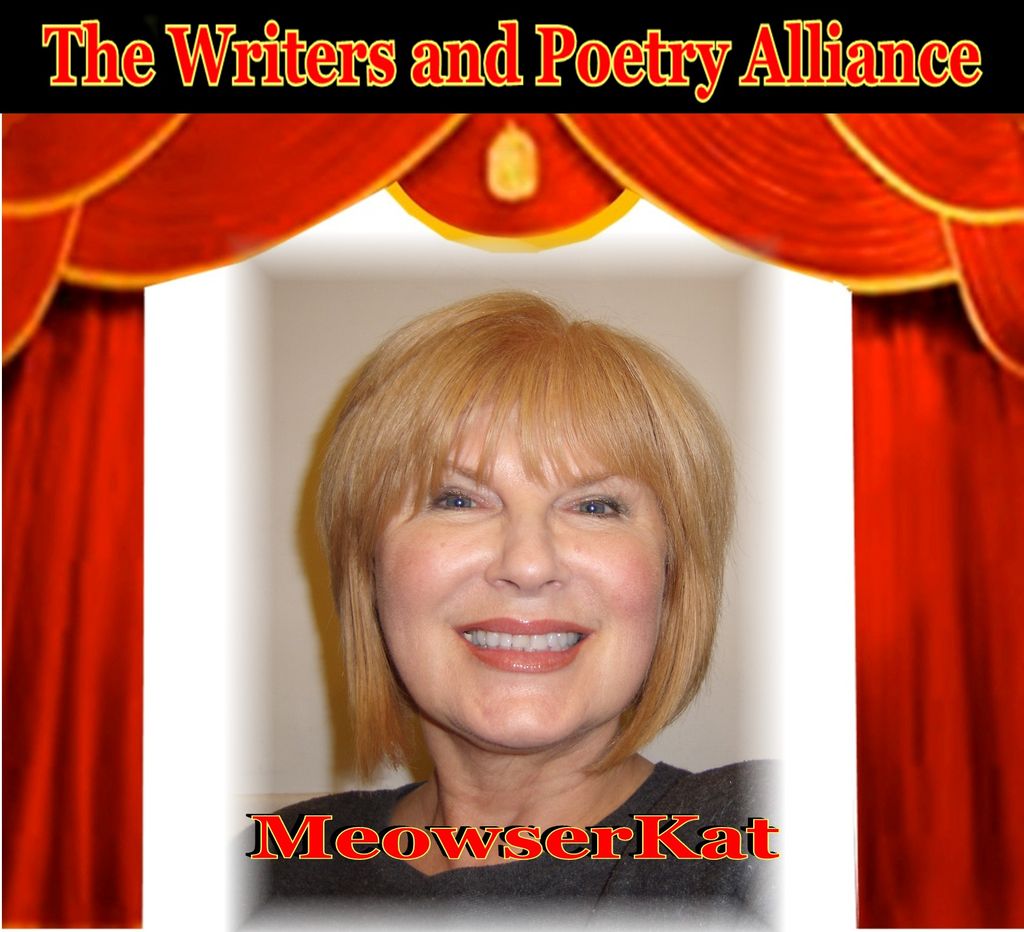 May Love Be the Light that Guides You
May love be the light that guides you,
May hope be your truest friend...
May God always walk beside you,
On faith, may you always depend.
Let honor be your companion,
Let peace settle deep in your soul...
May love be the light that guides you,
May your spirit be forever whole..
May your riches be greater than gold.
© Ruth Thomas



Now
Click Link Below To
Visit Page 5.
For More Members With A Favourite Poem...